The tour includes:
5 samples of gin selected by us to work specifically on your tour
5 gin cocktails (plus a little extra to keep you guys happy)
Visit to 5 amazing venues
1 chauffeur driven tour from venue to venue (this will be a walking tour during our restart phase)
1 Gin Guardian to host and regale you throughout the day
Loads of knowledge and a whole load of fun
Come and sip G&Ts by the seaside. You'll spend the day exploring gins in the best and buzziest bars. From gin distilled in copper stills to rotavaps and made from grain to grape. It's going to be a taste fiesta. We'll regale you with stories of drunken soldiers who arrived in search of refuge, kings and queens who came to bathe on the famous beach and the local cocktail scene that is now taking the world by storm. It's the perfect day for anyone who loves gin.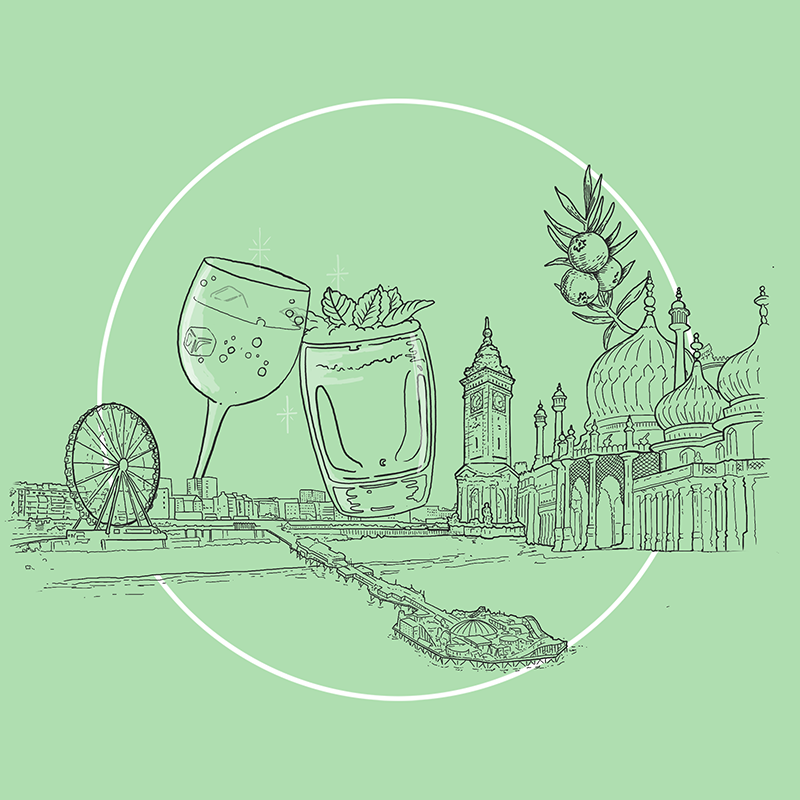 Book by Clicking the dates below
The Gin Journey Brighton is also avialable for private bookings of + 8 guests. Please email theginboss@ginjourney.com to enquire.